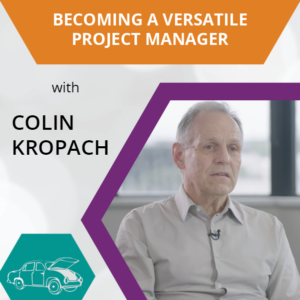 Welcome to the latest edition of our 'Under the Hood' blog series where we meet the people who make New Zealand's amazing IT Industry tick. In our previous blog, we looked at Everything About a Career in Digital Marketing, with Emma Thomas.
Today, we had the pleasure of talking with Senior Project Manager, Colin Kropach. Colin has a wide range of experience working in Project Management in a number of industries around the globe. For more details on Colin's journey, what it's like to be a Project Manager, and advice for those who are just starting out in the industry, read on, and check out the video below.
Looking Under the Hood of a Project Manager
Colin works as a Senior Project Manager at healthAlliance, one of many roles that he has held throughout his 25-year career as a Management Consultant, Programme Manager and Project Manager. With his expertise and knowledge, Colin has successfully delivered and managed implementation projects for well-known businesses across industries, including the Bank of New Zealand, IT vendors, and Consulting firms.
Advice for Newcomers
There is no secret to becoming a great Project Manager, it all comes down to how well you can communicate with both your colleagues and stakeholders. Most of all, Colin says being able to engage with the team that you work with, making sure everyone has what they need, and "moving the ship forward," is vital.
Colin also says that understanding governance is key; both project governance (the process you go through in the organisation to get approvals) and corporate governance (the levels of sign-off that you have, and might require later down the track). Not having a handle on these can cause delays and put your projects in jeopardy.
Colin expands on what makes a good Project Manager, what a typical day is like for him, and the future of Project Management in the video below.
Keen to See More?
This is just one video in a comprehensive series where we follow individuals who are making a stamp on the IT Industry. For more insight and advice on various roles in the IT Industry from thought leaders and experts in the field, check out our other Under the Hood videos below:
Keep an eye out for the next 'Under the Hood' blog, and get in touch if you think your role or career would provide valuable insight for others in the industry.