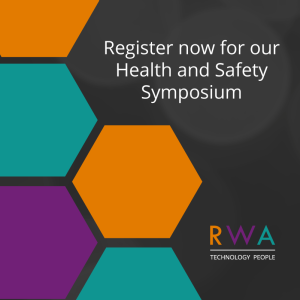 Find out what you need to know about the new Health & Safety legislation, including the overlapping obligations in relation to contractors.
When: Friday 17th June, 7.30am for 8am Start
Where: ASB – The Cube, 12 Jellicoe Street, Auckland
Space is limited, please click here to register
The new Health & Safety Reform Bill passed and came into force as of April 4th 2016. This new law is the biggest change in Health & Safety since 1992. It is designed to radically reduce workplace injuries and accidents and covers the physical safety and mental health of all workers. Whilst the changes will no doubt have a positive impact on the workplace, as the principal there are a lot of new elements that must be given careful consideration especially when looking to engage a contractor.
IT-centric companies can present more risk/hazards to workers than previously thought, with key risks including the sedentary nature of the work performed and workplace stress. While most of us have a pretty good grip on what this means in regards to our responsibilities to our staff it gets rather more complex when it comes to engaging contractors. Contractors operate as their own business within the company, meaning that the contractor, the recruitment agency and the organisation engaging the contractor each have a host of overlapping responsibilities to workers and to each other.
To help provide clarity on what you should be doing to stay in line with the new legislation and promote positive health and safety practices in your workplace, we've brought together two industry experts to provide you with their insights on the matter.
Andrew Schirnack will provide insight from a legal perspective, with a particular focus on the statutory frameworks applicable to health and safety, including where a principal and/or an agency are gathering information from candidates. Dianne Gibert will be providing insight on how Australia has managed a similar change several years back, highlighting case studies of where the responsibilities of the PCBU have been tested in court.
Please feel free to invite your team. Places are limited, so please register your interest as soon as possible.